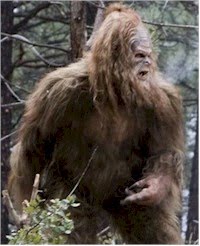 Network Telephone Services develops Sasquatch Finder Application specifically at the request of it's largest Pacific Northwest Enterprise client.
Oregon based Carpet Man, Inc. has solicited the Mobile development division of the Telecom leader to develop an application to be deployed and used by the client's field agents.
The Clients has complained that field reps are weary to make sales call in certain areas where Big Foot sightings have increase this Spring. Network Telephone Services developers and Use Case Engineers have interviewed agents regarding their sightings and near encounters with the man-like, hairy beast.
The application proposes to use real time GPS tracking of sightings allowing field reps to monitor their safety and proximity to any particularly hot and active areas. This will allow them to increase avoidance techniques in the course of their daily work.