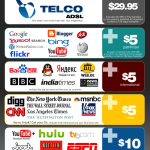 Network Telephone Services is in support of a movement to stop massive mergers in the Telecommunications business and preserve an Open Internet Environment.  The FCC has established a Commission which is now considering proposed rules to protect such an environment.
"The proposed rules ask questions about how best to ensure the Internet remains an open platform for innovation and expression."
Chairman Wheeler is encourages the public to express their thoughts and objections now.  Under the FCC, Wheeler intends to have a well defined set of guiding principles and rules in place before the end of the year.  Consumers and entrepreneurs will be able to voice their objections and concerns.
The FCC claims they will take consumer comments into account and all comments will will help "inform the final rules."
Please send your thoughts to openinternet@fcc.gov.
Note: You will be filing a document into an official FCC proceeding. All information submitted, including names and addresses, will be publicly available via the web.