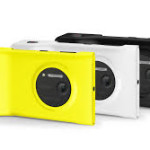 Microsoft has declared a long-term, ambitious deliverable  with new 3D Touch technology: The elimination of as many smartphone buttons as possible. This means that, for instance, Microsoft wants to be able to "remove buttons like power, so phone owners can simply grip their device to power it on."
Network Telephone Services provides Windows phones to enterprise clients using windows machines through out their office and field personal.  These new proposed features will enable Network Telephone Service clients to increase efficiency and enhance user experiences.
Warren further indicated Microsoft will unveil these new Kinect-enabled Windows Phone features on a device that's now code-named the Nokia McLaren that will essentially be Microsoft's successor to the Lumia 1020, which made its name last year for having the best smartphone camera the world has ever seen. While the devil is always in the details with this sort of thing and Microsoft needs to make sure 3D Touch works well right out of the box, we're certainly excited to see this new feature in action.