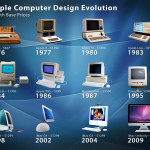 Today marked the kick off of the 2014 Worldwide Developers Conference in San Francisco today sponsored by Apple.  A host of  new product announcements and updates, most of which will be available in the fall to the general public.
Network Telephone Services representative attendees reported a major highlight announcement is Apple Health, a proposed new division that would bridge it communications and application technology with health and wellness personal technology.  Craig Federighi, Apple executive,  said it planned to integrate data from various electronic fitness devices like Nike's.  Apple also said it's been working with the Mayo Clinic to provide  users a complete  picture of  health metrics along with some ways to understand the results in layman's terms.
Investors and tech entrepreneurs believe there is tremendous opportunity for the computer/software giant when it comes to integrating its software into the world of "Things" for the home. "This could involve lighting, hardware, heating, music, entertainment, home security and surveillance…it's an industry worth $100s of billions," said Tom Copeman, CEO of artificial intelligence company Nara based in Cambridge, Mass.