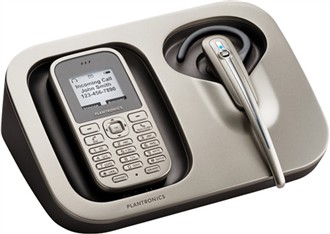 Network Telephone Services HR and Ergonomics Director recommends Plantronics Calisto Pro for many staff members and clients who's daily routines take them away from their desk while conducting conversational or customer service related job tasks.
The Plantronics Calisto Pro is a single line, cordless phone, with integrated, multi-function, Bluetooth headset, which offers professional sound for your home office as you remotely answer landline, VoIP and or mobile calls. It features interference free DECT 6.0 technology for superior call clarity. Its high-quality speakerphone also works when docked to give you hands free communication.
This device has a best-of-class sound along with noise-canceling microphone and extended mouthpiece. You can also load Outlook contact numbers or your Apple address book into its 200 name phonebook. Ergonomic earpiece is provided for custom fit and all-day comfort.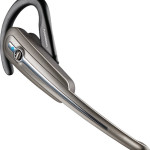 Network Telephone Services will be conducting suitability tests within several of its in-house departments and with-in offices of some of its call center clients.