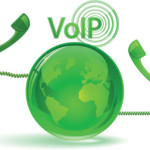 Many Network Telephone Services clients face obstacles as they aim to expand their businesses, become more profitable and improve their infrastructure.  One of the most common areas we can be of assistance is in the area of improved communications for clients that still have heavy dependence on landline telecom systems. At Network Telephone Services, we are able to expose the problems with these slow, inflexible and outdated communication systems.
With the emergence of numerous Business VoIP providers has come greater competition and, therefore more advanced and cost effective alternatives to POTS models.  It's at a good time to investigate some of the top VOIP providers to help your businesses grow and also to create a more modern, faster and efficient communication paradigm.
This list of the Top Three VOIP providers was recently released and Network Telephone Services works with clients to define their needs and determine which solution might be best for them. According to the survey providers the criteria considered additional enhancements, customer satisfaction among others to come with the list of the best business VoIP providers. The top 3 in the list are:
RingCentral – RingCentral has an affordable package for their clients. Their services are easy to use, quick and simple to install, as they do not involve use of hardware. Their cloud-based system offers a range of services including fax service, conferencing, call management and mobile apps. Their customer support staff is excellent.
Vonage – Their strategy, no installation fees and contracts, has enabled them to rank among the best business VoIP providers. Their international call rates are low and customers can use them whenever they travel. They also offer a virtual assistant, smart phone apps, and voice to email options among many more.
Mitel – Mitel services are best suited for small and medium sized businesses. Their phone calls are characterized by clear sound quality. Their clients do not need to worry about loss of important information as they use secure data centers. They have low rates.
VOIP Solutions for business are dramatically different in scope than they would be for household or private usage.  Network Telephone services Representatives work with our clients to find the best solution for each individual case.